GPS tracking devices can be integrated with RFID (radio frequency identification) tracking to provide a complete solution for Tracking and Access Control for vehicles or cargo.
These vehicles pick up their loads and track their movement through RFID tags and GPS tracking. By using RFID tags on the items, and RFID readers mounted on vehicles, the data collection task is taken out of the hands of the driver and performed automatically, allowing your workers to focus on picking items and not collecting data.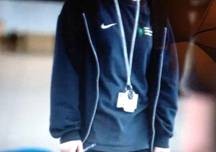 Driver ID Identify Solution
Each authorized driver takes a RFID inductive card; the card-reader is connected to the tracker via USB cable. When the inductive card is close enough to the car, the card-reader will get the identity (ID) number from the inductive card, and send this ID No. to the server platform via GPRS, and then the administrator can monitor the driver's ID and his name from platform. Unauthorized driver without RFID inductive card couldn't turn on the vehicle engine.
When the inductive card held by the driver is far away the car, the tracker will ARM, and it will cut off the oil & Power of the car automatically. Then even if the driver forgets to bring key with him, the car will be armed for anti-theft. When the inductive card is close to the car, the tracker will disarm, and the oil and power of the car will be resumed automatically, then you can drive the car normally. When the tracker in Arm state, tracker will send alarm message both to your phone and to the server platform

Cargo Transportation

By integrating RFID with GPS tracking capability for cargo transportation, businesses can:
Track the movements of specific cargo from pickup to destination;
Provide additional authentication of cargo being delivered, eliminating human error;
Provide security of the vehicle transporting the cargo;
Provide individual asset item identification among a large group, simplifying and expediting documentation & information flows. 
Access Control

Having RFID integrated with GPS Tracking devices, businesses can increase access times and vehicle throughput to restricted areas. Businesses can monitor and track vehicles and cargo throughout the journey and provide ease of access to complete the delivery at restricted sites.